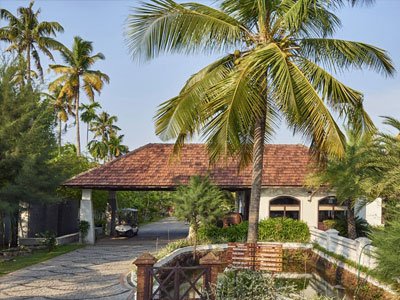 Hotel Class: Leisure
User rating:
Club Mahindra cherai is a five star retreat surrounded by three amazing waterscapes – an endless beach. Luxury cottages set beside the lagoon, with wooden roofs, a private pool and Jacuzzi, elegantly furnished in muted shades and equipped with the state of the art in amenities. At dawn, watch the sunrise over the lagoon from the private sit out as fishermen row out in their canoes, drawing in the night's catch.
Facilities Available:
Ayurveda and Wellness Spa
Elegant lobby
Multi Channel T.V.
Attached bathrooms
24 Hours Room Service
Car parking facility

You have an error in your SQL syntax; check the manual that corresponds to your MySQL server version for the right syntax to use near 'and destid=126 and proptype='Resort' and hotelid!='1391' order by orderid' at line 1